Contact Us

SINOLIFT MATERIAL HANDLING EQUIPMENT CORP.
Add:No. 2471-2477 Dachuan Road, Nanhui Industry park, Pudong new District, Shanghai, P.R.China 201314.
Tel:021-68014500 58003681
Fax:021-68014262
Email:sales@sinolift.com
Website:www.sinolift.com
Contact Person:Mr. David deng
Mobile:0086-13817572420
Skype:sinolift
Name:G Series I.C Forklift
Model:G Series I.C
Product Introduction:G Series I.C Forklift
DRIVELINE
• Yanmar 4TNE98 4-cylinder 3.3L diesel engine (42.1kW)
Popular engine known for its strong performance and durability
Meets EPA and Euro Tier III emissions compliance
CHASSIS
Cushion mounted compartment isolates the operator from vibration making him more comfortable and productive. (4)Open step and spacious foot room allow for easy access and comfortable operation for the operator.Heavy duty fabricated steer axle features hydrostatic steering and tapered roller bearings for ease of operation and long service life and is rubber mounted to the chassis to dampen vibration. (5)
MAST
All new three stage mast which features excellent forward visibility due to low profile pimary cylinder design, single lift chain and wide channel spacing. Secondary lift chains and auxiliary hydraulics are mounted at 90 degrees behind the channels so to not interfere with visibility through the mast.The mast cylinders feature internal drain lines and hydraulic cushioning for smooth, quiet operation. The fork carriage and mast channels have large side thrust rollers for strength, high reliability and are located for easy service.
OPERATOR COMPARTMENT
Optional full-suspension seat provides world-class comfort, which is adjustable for weight, leg room and back angle. (2)The seat side hydraulic controls combine ergonomics and simplicity to provide a cost effective and reliable system that maximizes operator productivity. (2)The informative display is mounted on the tilting steer column and features: fuel level gauge, coolant temperature gauge, hour meter, fault codes, neutral indicator, turn signal indicators, system warning, battery charging fault, transmission oil temperature warning, engine oil pressure warning, park brake set indicator and glow plug indicator. (6)
EXTRAS
The standard light package includes two front combination flood/tun signal lights and the LiuGong rear light bar which features LED turn/brake/back-up lights. (3) All electrical components use automotive style sealed connectors for high reliability.The swing-down LP tank bracket allows for easy cylinder replacement for all operators.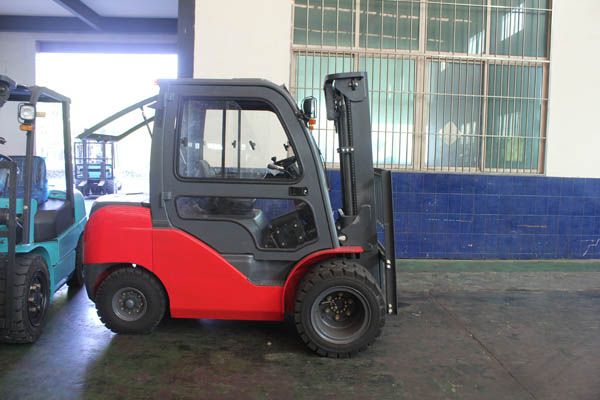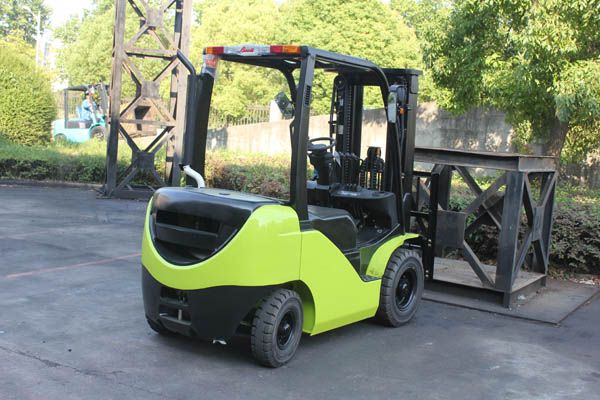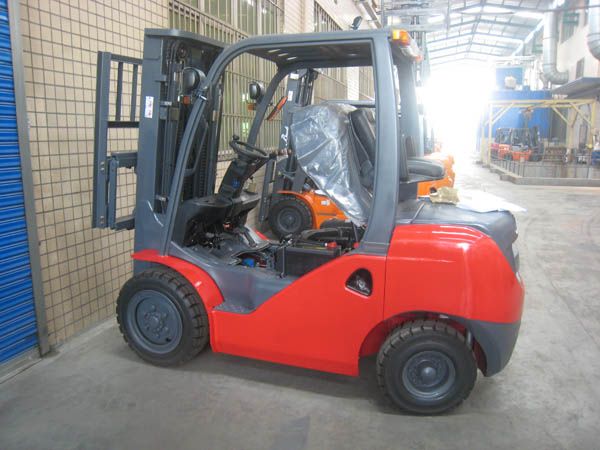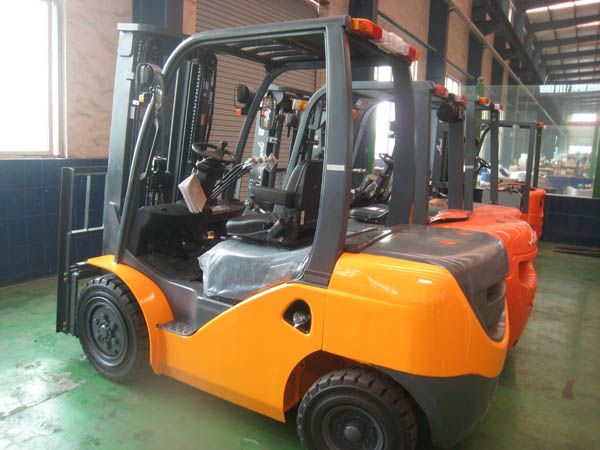 General
Manufacturer
G Series SINOLIFT 2.0T-3.5T Gasoline/LPG Forklift Specificaitons

Model
CPQ(D)20-H1

CPY(D)20-H1
CPQ(D)25-H1

CPY(D)25-H1
*****
*****
CPQ(D)20-H2

CPY(D)20-H2
CPQ(D)25-H2

CPY(D)25-H2
CPQ(D)30-H2

CPY(D)30-H2
CPQ(D)35-H2

CPY(D)35-H2
CPQ(D)20-R

CPY(D)20-R
CPQ(D)25-R

CPY(D)25-R
CPQ(D)30-R

CPY(D)30-R
CPQ(D)35-R

CPY(D)35-R
*****
*****
CPQ(D)35-M

CPY(D)35-M
CPQ(D)35-M

CPY(D)35-M
Power type
 
Gasoline / LPG
Rated capacity
kg
2000
2500
3000
3500
Load center
mm
500
500
500
500
Dimension
Lift height

H
mm
3000
3000
3000
3000
Free lift height

H4
mm
140
140
145
145
Fork size

L*W*T
mm
1070*120*40
1070*120*45
1070*125*45
1075*130*45
Mast tilt angle

α/β
deg
6/11
6/11
6/11
6/11
Front overhang

X
mm
484
489
494
500
Overall dimension
Length to fork face

L1
mm
2564
2634
2775
2814
Overall width

B1
mm
1150
1150
1236
1236
Mast lowered height

H1
mm
2050
2050
2080
2230
Mast extended height

H3
mm
4040
4040
4273
4273
Overhead guard height

H2
mm
2150
2150
2180
2180
Performance
Turning radius

R
mm
2220
2290
2400
2490
Travel speed (full load/no load)
km/h
17/19
17/19
18/19
18/19
Lift speed (full load/no load)
mm/sec
470
470
430
400
Max. Gradeability
%
20
20
20
15
Service weight
kg
3510
3810
4320
4620
Chassis
Tyre
Front
 
7.00-12-12PR
7.00-12-12PR
28/9-15-12PR
28x9-15-14PR
Rear
 
6.00-9-10PR
6.00-9-10PR
6.50-10-10PR
6.50-10-10PR
Tread
Front

B2
mm
970
970
1000
1000
Rear

B3
mm
970
970
970
970
Wheelbase

Y
mm
1650
1650
1700
1760
Ground clearance
(full load/no load)
Mast

M
 
85/105
85/105
110/135
110/135
Frame

F
mm
140/145
140/145
170/175
170/175
Drive units & Control
Engine
Engine Name Code
 
H1
H2
R
M
Model
 
NISSAN H20(K21)
NISSAN H25(K25)
MITSUBISHI 4G64-31ZG
MAZADA F2
Rated output

kw/rpm
36.8/2600
44/2500
37/2500
37.2/2700
Rated torque

N.m/rpm
152/1600
179/1600
161/1600
142/1800
No.of cylinder
 
4
4
4
4
Bore*stroke(mm)
mm
87.2*83
92*93
86.5*100
86*94
Displacement
(L)
1.982
2.472
2.35
2.184
Remark: