Contact Us

SINOLIFT MATERIAL HANDLING EQUIPMENT CORP.
Add:No. 2471-2477 Dachuan Road, Nanhui Industry park, Pudong new District, Shanghai, P.R.China 201314.
Tel:021-68014500 58003681
Fax:021-68014262
Email:sales@sinolift.com
Website:www.sinolift.com
Contact Person:Mr. David deng
Mobile:0086-13817572420
Skype:sinolift
Name:GTWY Aerial Work platform (single mast)
Model:GTWY
Product Introduction:GTWY Aerial Work platform (single mast)
The product has passed the CE certification. It adopts aluminum mast design which is light, flexible and reliable. It is only for one person's working in exhibition hall, warehouse, supermarket, airport, port, etc.
1) The product can be powered by DC or AC according to the order.
2) The external size is small after folded. It can be moved into elevator and pass ordinary door or narrow passage.
3) There are two controllers for ascending and descending.
4) It has unique upper platform and lower platform design.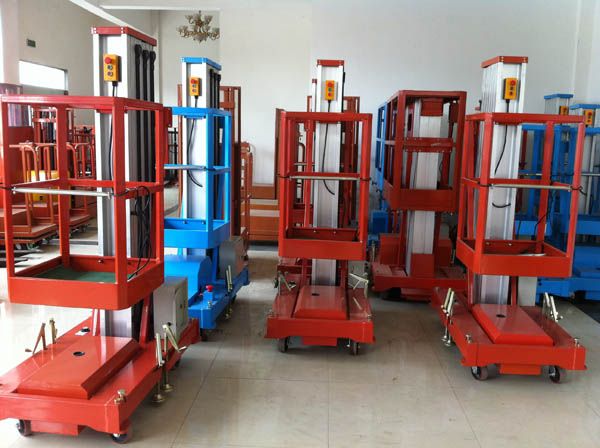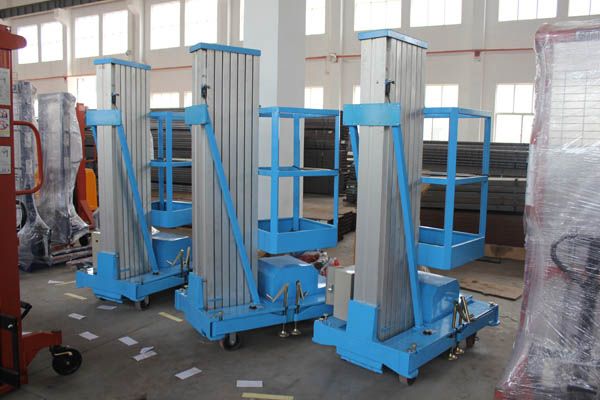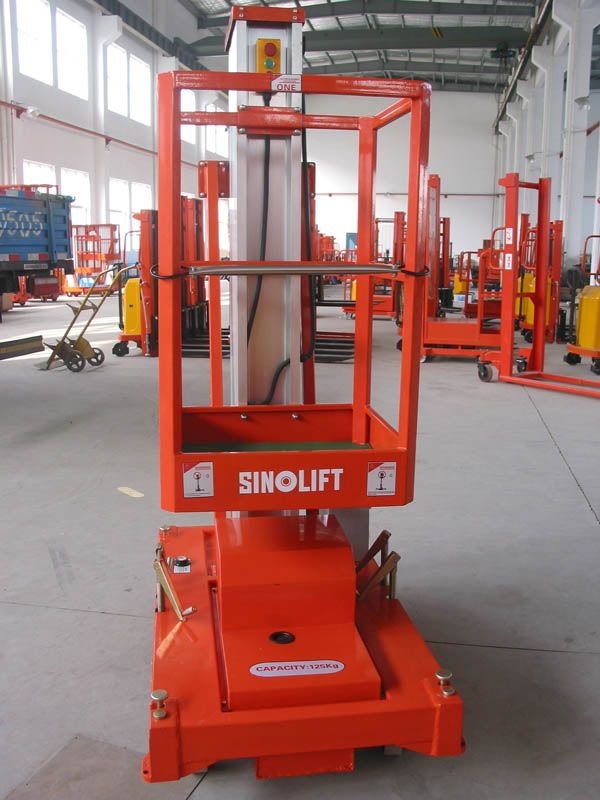 Model No.
 
GTWY6-1000
GTWY8-1000
GTWY10-1000
Max. Platform Height
Mm
6000
8000
10000
Max. Machine Height
7350
9460
11300
Min. Platform Height
580
580
580
Ground Clearance
60
60
60
Lift Rated Capacity
Kg
150
125
125
Platform Size
Mm
630×650
630×651
630×652
Outspread Size
2030×1840
2030×1841
2030×1842
Electrical Source
AC
V
220-240
220-241
220-242
DC
12
12
12
Aneroid Battery
V/Ah
2×12/75
2×12/76
2×12/77
Charger
V/A
12/15
12/16
12/17
Lifting Motor
AC
V/kw
220/0.75-1.5
220/0.75-1.6
220/0.75-1.7
DC
12/1.5-1.6
12/1.5-1.7
12/1.5-1.8
Overall Length
Mm
1420
1420
1420
Overall Width
840
840
840
Overall Height
1920
2040
2040
Overall
AC
Kg
375
410
440
Net Weight
DC
415
450
490