Contact Us

SINOLIFT MATERIAL HANDLING EQUIPMENT CORP.
Add:No. 2471-2477 Dachuan Road, Nanhui Industry park, Pudong new District, Shanghai, P.R.China 201314.
Tel:021-68014500 58003681
Fax:021-68014262
Email:sales@sinolift.com
Website:www.sinolift.com
Contact Person:Mr. David deng
Mobile:0086-13817572420
Skype:sinolift
Name:NPV50 Heavy-duty Pallet Truck
Model:NPV50
Product Introduction:NPV50 Heavy-duty Pallet Truck
• Heavy duty design for moving heavy load.
• Unique hydraulic pump and large position with less effort to lift heavy load easily.
• Its independent oil storage room ensures good loqkproofness.
• 210 degree steering angle allows maximum maneuverability.
• Available Ex stock in special design.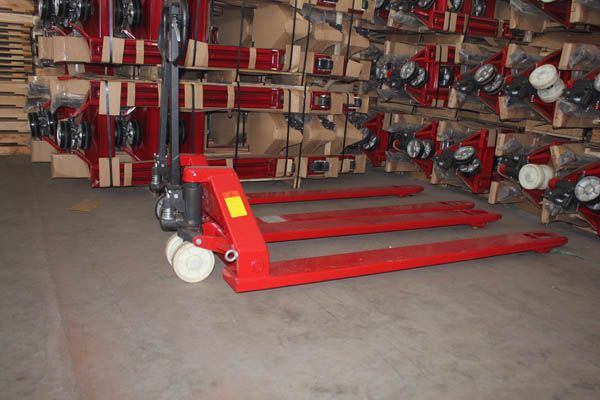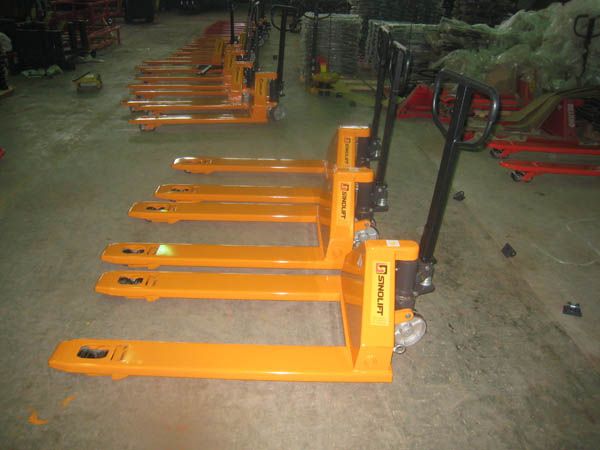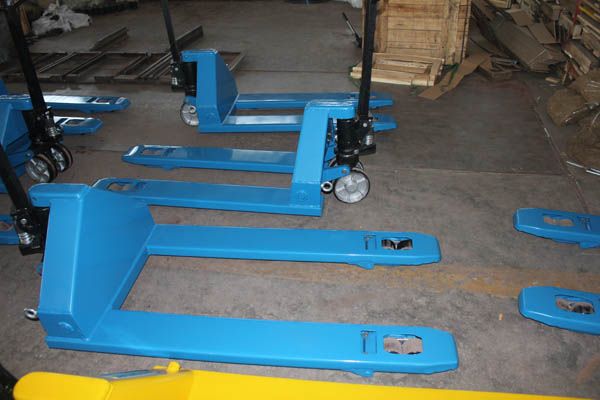 MODEL
 
NPV35
NPV50
Rated Capacity (Kg)
 
3500
5000
Width over forks (mm) *1
W
520/550/685
520/550/685
Fork length (mm) *1
L
1070/1150/1220
1070/1150/1220
Min. Fork Height (mm)
H2
80
80
Max. Fork Height (mm)
H1
200
200
Steering Wheel (mm) *2
A
200x62

200x62

Load Wheel

(mm)

*3
B
78x70 (Tandem)

78x70 (Tandem)
Weight (kg)
 
80
83
Under Clearance (mm)
 
40
40
Fork width (mm)
W2
160
160
Stroke length (mm/stroke)
 
10
10
Overall Height (mm)
 
1248
1248
Steer Angle
 
210 deg
210 deg
Drive Unit Length (mm)
 
400
400
*1

W and L with over width and over length can be made according to customer's requirement.
*2 180x62 steering wheel is optional.
*3

The 78*100mm single load wheels are optional