Contact Us

SINOLIFT MATERIAL HANDLING EQUIPMENT CORP.
Add:No. 2471-2477 Dachuan Road, Nanhui Industry park, Pudong new District, Shanghai, P.R.China 201314.
Tel:021-68014500 58003681
Fax:021-68014262
Email:sales@sinolift.com
Website:www.sinolift.com
Contact Person:Mr. David deng
Mobile:0086-13817572420
Skype:sinolift
Name:G Series Gas LPG Forklift
Model:G Series Gas LPG
Product Introduction:G Series Gas LPG Forklift
G Series Internal combustion balance weight forklift
#The G series is built to international standards,and to boost your productivity,consider this,the drive train is powered by an indigenous,
Powerful engine that is environment friendly.And an indigenous powershift automatic torque converter transmi-sion with soft touch electric gear shift and inching control for precise load and truck movements.with travel speeds of up to 20km/h and lift/lower speeds of 0.5m/set;with gradeability of up to 20%,few forklifts can match the G series in performance. You also have lifting height options up to 6 meters and a range of fitments and attachments such as clamps for paper reels, drums,bales,etc.
#With its unsurpassed travel speed,you can service more stations faster.
The lifting and lowering speeds are faster.The small turning radios ensure that you move between aisles fasters.your operations can work smarter as there is better visibility and comfort at all times.And with cycle times reduced you will see how the G series can do wonders to your productivity.
#Of all the features in the G series,comfort comes first.No other vehicle offers your operator more comfort.check this out.An isolated operator's cell with adjustable steering wheel and operator's seat,and a seat belt for safety.Spaccious leg room.soft touch accelerator and brake pedal for fatigue free operation. Cowl mounted angled hydraulic control levers so that the oper-ator does not have to 'reach out'.A solenoid switch shuts offer vengine effortlessly.Feather touch power steering that makes maneuvering a pleasure.And an adjustable steering where the tilt can be adjusted to suit the operator.
#An operator cell placed on rubber mounts absorbs engine vibration.
Special insulation under the engine hood and foam beading work together to keep out the heat and sound.All of which ensures that your operator gives you twice as much for half the effort.
#Safety is another features that you can take for granted with the G series ,It has a neutral start switch that prevents the vehicles from starting in gear. The brake fluid levels can be monitored by the operator at all times.And it also comes with load lowering control valve and hose burst valve and hose burst valve that takes care of any emergencies .G series also include LPG fueled trucks where emissions are only what you get in the kitchen.The G series engines conform to US EPA Tire II and EURO II norms.
#The truck has minimal emission,noise and vibrations ,Which in fact conforms to the SINOLIFT philosophy of technology that is not just user-friendly but also eco –friendly.
#The G series has been designed to ensure minimum servicing.A coolant based system helps you fill it and forget it.An easy-to-see container helps you monitor the brake fluid And a unique testing facility helps you check the functioning of the LED indicators on the
dashboard panel.Besides,the single piece engine hood is equipped with a gas spring for easy service access.The presence of a lateral power steering reducces the number of moving parts.The sub –assemblies are accessible and weld laid out. All of which means that with the G series you are assured of maximum uptime.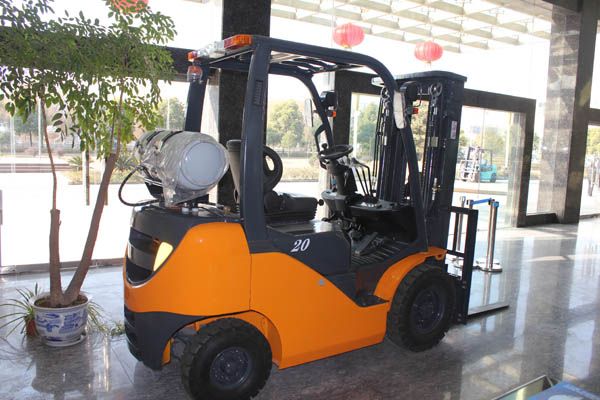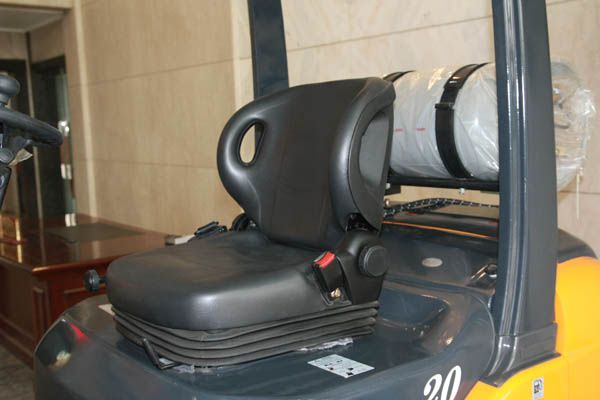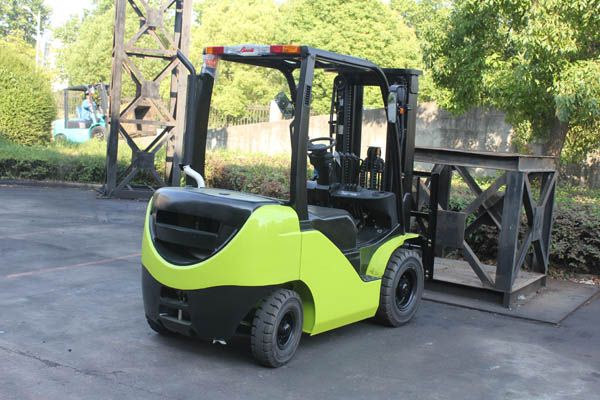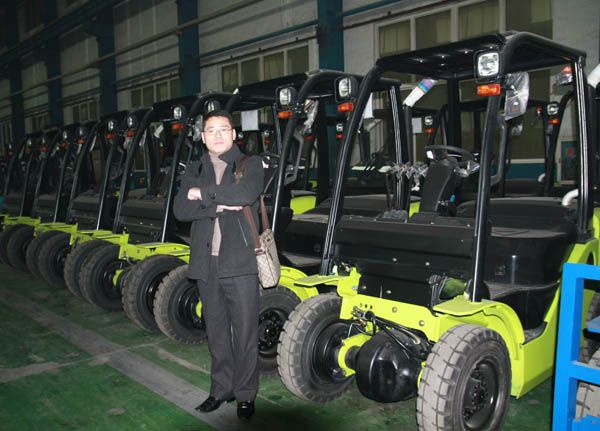 General
Manufacturer
G Series SINOLIFT 2.0T-3.5T Gasoline/LPG Forklift Specificaitons

Model
CPQ(D)20-H1

CPY(D)20-H1
CPQ(D)25-H1

CPY(D)25-H1
*****
*****
CPQ(D)20-H2

CPY(D)20-H2
CPQ(D)25-H2

CPY(D)25-H2
CPQ(D)30-H2

CPY(D)30-H2
CPQ(D)35-H2

CPY(D)35-H2
CPQ(D)20-R

CPY(D)20-R
CPQ(D)25-R

CPY(D)25-R
CPQ(D)30-R

CPY(D)30-R
CPQ(D)35-R

CPY(D)35-R
*****
*****
CPQ(D)35-M

CPY(D)35-M
CPQ(D)35-M

CPY(D)35-M
Power type
 
Gasoline / LPG
Rated capacity
kg
2000
2500
3000
3500
Load center
mm
500
500
500
500
Dimension
Lift height

H
mm
3000
3000
3000
3000
Free lift height

H4
mm
140
140
145
145
Fork size

L*W*T
mm
1070*120*40
1070*120*45
1070*125*45
1075*130*45
Mast tilt angle

α/β
deg
6/11
6/11
6/11
6/11
Front overhang

X
mm
484
489
494
500
Overall dimension
Length to fork face

L1
mm
2564
2634
2775
2814
Overall width

B1
mm
1150
1150
1236
1236
Mast lowered height

H1
mm
2050
2050
2080
2230
Mast extended height

H3
mm
4040
4040
4273
4273
Overhead guard height

H2
mm
2150
2150
2180
2180
Performance
Turning radius

R
mm
2220
2290
2400
2490
Travel speed (full load/no load)
km/h
17/19
17/19
18/19
18/19
Lift speed (full load/no load)
mm/sec
470
470
430
400
Max. Gradeability
%
20
20
20
15
Service weight
kg
3510
3810
4320
4620
Chassis
Tyre
Front
 
7.00-12-12PR
7.00-12-12PR
28/9-15-12PR
28x9-15-14PR
Rear
 
6.00-9-10PR
6.00-9-10PR
6.50-10-10PR
6.50-10-10PR
Tread
Front

B2
mm
970
970
1000
1000
Rear

B3
mm
970
970
970
970
Wheelbase

Y
mm
1650
1650
1700
1760
Ground clearance
(full load/no load)
Mast

M
 
85/105
85/105
110/135
110/135
Frame

F
mm
140/145
140/145
170/175
170/175
Drive units & Control
Engine
Engine Name Code
 
H1
H2
R
M
Model
 
NISSAN H20(K21)
NISSAN H25(K25)
MITSUBISHI 4G64-31ZG
MAZADA F2
Rated output

kw/rpm
36.8/2600
44/2500
37/2500
37.2/2700
Rated torque

N.m/rpm
152/1600
179/1600
161/1600
142/1800
No.of cylinder
 
4
4
4
4
Bore*stroke(mm)
mm
87.2*83
92*93
86.5*100
86*94
Displacement
(L)
1.982
2.472
2.35
2.184