Contact Us

SINOLIFT MATERIAL HANDLING EQUIPMENT CORP.
Add:No. 2471-2477 Dachuan Road, Nanhui Industry park, Pudong new District, Shanghai, P.R.China 201314.
Tel:021-68014500 58003681
Fax:021-68014262
Email:sales@sinolift.com
Website:www.sinolift.com
Contact Person:Mr. David deng
Mobile:0086-13817572420
Skype:sinolift
Name:CDD Full Electric Stacker
Model:CDD
Product Introduction:CDD Full Electric Stacker
1.Capacity 1200kg, 1500kg
2.Conforms to EN1757-1:2001, EN1727
3.Heavy duty range for tough application.
4.Top quality electronic control system from Curtis.
5.Powerful power pack and drive wheel are made in Euro.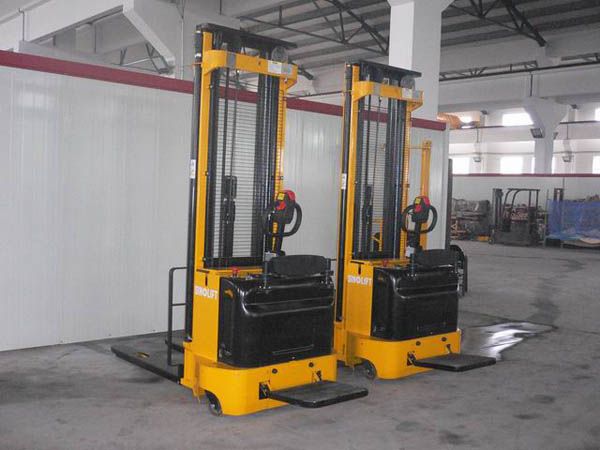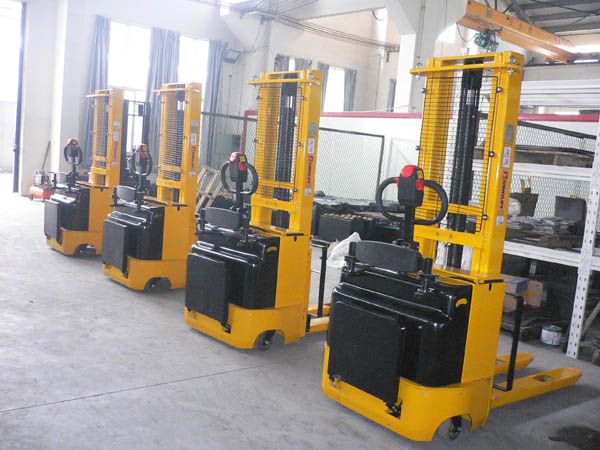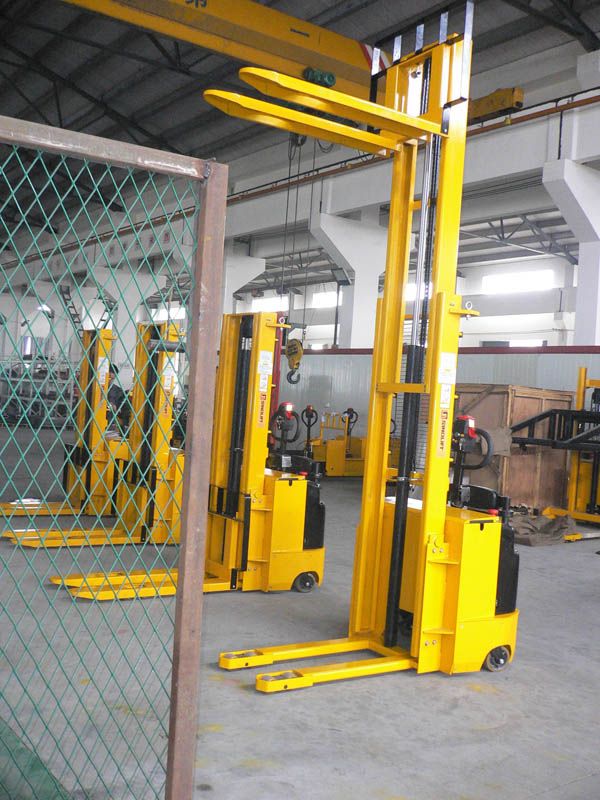 Modle
 
CDD1.2
CDD1.5
Standard (CDD)
 
CDD1.2/16
CDD1.2/24
CDD1.2/29
CDD1.2/31
CDD1.2/33
CDD1.5/16
CDD1.5/24
CDD1.5/29
CDD1.5/31
CDD1.5/33
With Stand-On Platform

(CDD-T)
 
CDD1.2/16T
CDD1.2/24T
CDD1.2/29T
CDD1.2/31T
CDD1.2/33T
CDD1.5/16T
CDD1.5/24T
CDD1.5/29T
CDD1.5/31T
CDD1.5/33T
With wide Straddle Leg (CDD-W)
 
CDD1.2/16W
CDD1.2/24W
CDD1.2/29W
CDD1.2/31W
CDD1.2/33W
CDD1.5/16W
CDD1.5/24W
CDD1.5/29W
CDD1.5/31W
CDD1.5/33W
Capacity G
kg
1200
1500
Load Center C
CDD,CDD-T
mm
600
CDD-W
mm
500
Min. Height of Forks
CDD,CDD-T
mm
90
CDD-W
mm
65
Max. Lifting Height h3

mm
1600
2450
2900
3100
3300
1600
2450
2900
3100
3300
Max .Height of Stacker h4

mm
2244
3094
3544
3744
3944
2244
3094
3544
3744
3944
Height of Stacker

h1

CDD,CDD-T
mm
2090
1800
2025
2125
2225
2090
1800
2025
2125
2225
CDD-W
mm
2166
1876
2101
2201
2301
2166
1876
2101
2201
2301
Length of stacker

L
CDD
mm
1930
CDD-T
mm
2424
CDD-W
mm
1792
Fork Length
CDD,CDD-T
mm
1150 (Steel plate fork)
CDD-W
mm
1000 (Forged plate fork)
Fork Width

M1
CDD,CDD-T
mm
540
CDD-W
mm
230~830 (Adjustable)
Single Fork

Width N
CDD,CDD-T
mm
160
CDD-W
mm
100
Width of Stacker B
CDD,CDD-T
mm
940
CDD-W
 
1080
Overal width of legs M
CDD,CDD-T
 
700
CDD-W
mm
1197~1502 (Adjustable)
Min. Turning Radius

Wa

CDD
mm
1525
1525
1525
1525
1525
1540
1540
1540
1540
1540
CDD-T
mm
2000 (1540 if without Stand-on Platform ) Platform size: 480x450mm
CDD-W
mm
1533
1533
1533
1533
1533
1548
1548
1548
1548
1548
Battery
Ah/V
240/24V 200Kg
Battery Charger
V/A
24/20 (24/30 is option)
Double front wheel
mm
Ø78x70
Balance wheel
mm
Ø150x75
Drive wheel
mm
Ø250x80
Traveling speed (Loaded/Unloaded)
km/h
4.8/5.5
Lifting Speed

(Loaded/Unloaded)
mm/s
150/65
Drive Motor
Kw/V
1.2/24
Lifting Motor
Kw/v
2.2/24
Net Weight (without battery)
CDD
kg
614
670
692
705
713
620
677
699
712
720
CDD-T
kg
624
680
702
715
724
624
680
702
715
724
CDD-W
kg
820
885
895
905
910
820
885
895
905
910